The FLAIM Bike Club was developed to give FLAIM students and their families the opportunity to learn safe urban cycling skills while developing their ability to think independently by conducting activities that reinforce bicycling, such as safety programs, obstacle courses, group ride events and an adult lead bike train to school.
Donations are always welcome. We are in need of funds to provide students helmets, member t-shirts and promotional materials.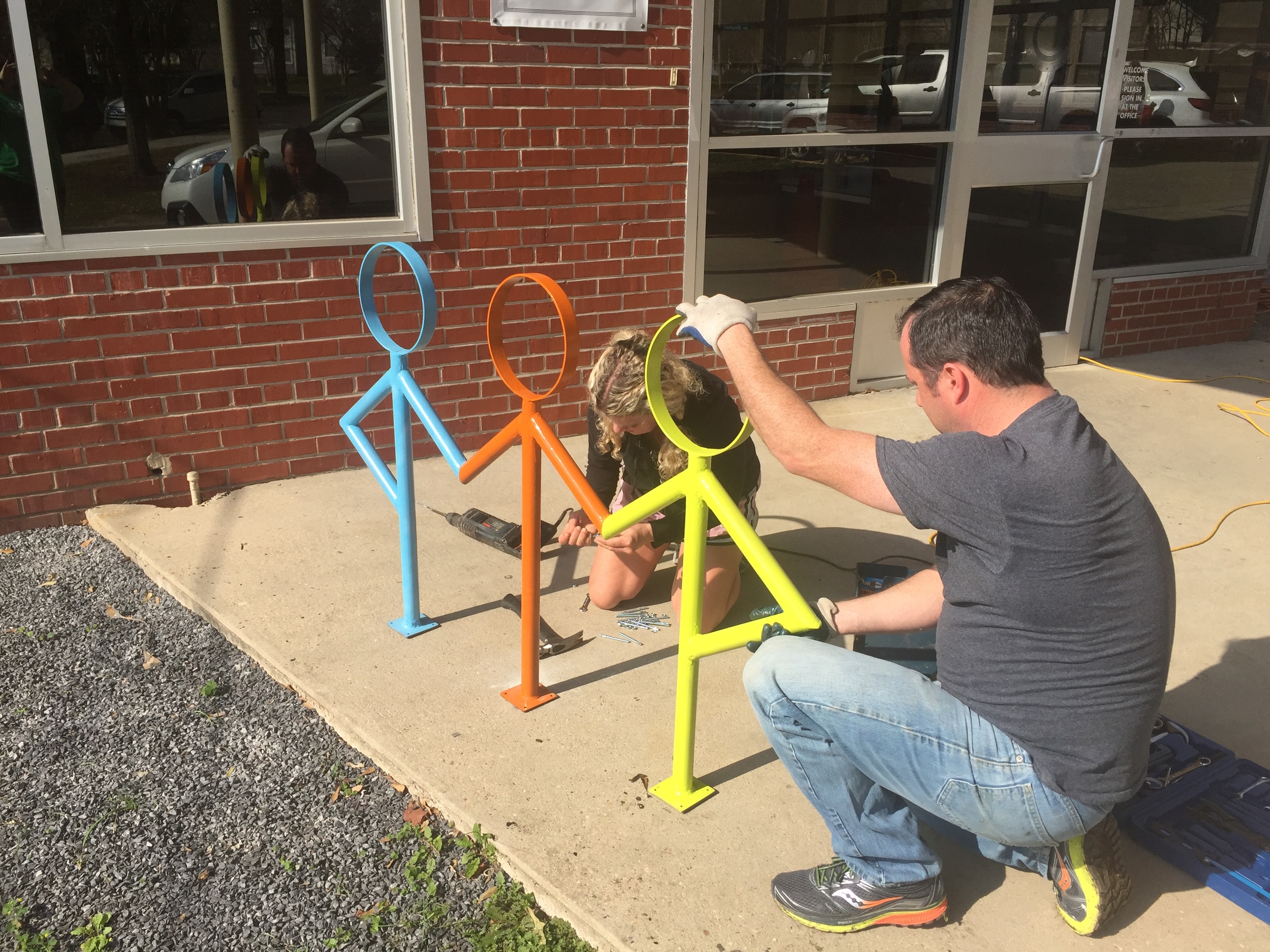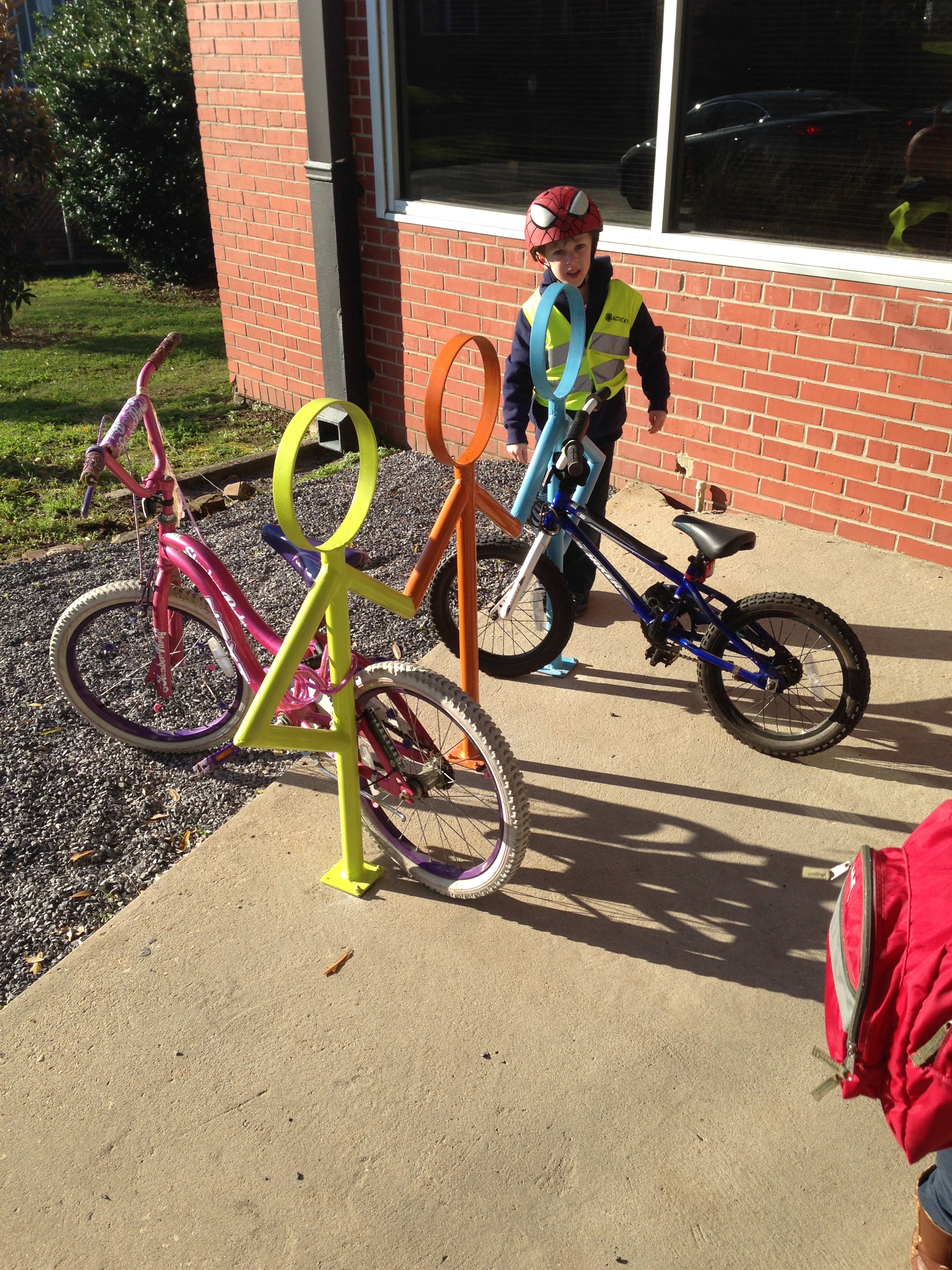 We came, we raised the funds, and we got a bike rack!! Kristin Webb, a talented local Baton Rouge artist, created our custom-made metal bike rack.
Bike Rides & Events
Morning & After School Bike Train
Bike trains enable students to get to school while enjoying the outdoors and the company of other bicyclists. Bike trains are led by adults - one at the front and one at the rear of the train - that accompany students as they bike to and from school. From one or two neighbors biking together, to a route with multiple "stations" where more riders join in, bike trains can be a great way to instill a love of bicycling while developing life-long safety skills.
Group Weekend Rides
Group rides are family-friendly bike rides through our community. We will generally meet at a park and end not too far away at another fun spot (park, ice cream shop, pool, or special event). This is a wonderful, safe opportunity for parents and kids to gain confidence on the road.
Bike Safety Courses
FLAIM Bike Club's main goal is to promote safety and develop confidence. We will achieve that by:
Teaching students how to properly wear helmets and inspect bicycles for safety
Developing cycling skills through structured drills and lessons
Teaching lawful bicycle riding in order to produce safe and predictable cyclists.
Taking neighborhood group rides once students master the skills necessary for them to navigate city streets safely.
Need a bike?
Visit Front Yard Bikes. Front Yard Bikes is a community bike shop that focuses on teaching participants of all ages how to fix and maintain their bike.
OR
If you would like to try this whole biking thing out, Bike Club participants have kids and adult bikes that they can loan for Bike Club events. Also if you need assistant transporting your bike, we can help! Please email Jessica Stroope at jessicastroope@gmail.com or Claire Pittman at claire.e.c.pittman@gmail.com